Isn't every little boys dream to be a cowboy! That was the case for my boys.
I love how Dandee-Designs used hankerchiefs to decorate and these priceless sock horses!
Games:
Roping
Use a hoola hoop and wrap tweed or thick rope around it and a rocking horse. Probably best not to have a child sitting in it, just saying.
Make your own
cowboy vest station
: We precut the vest on butcher paper and had crayons, markers, glue and Sheriff sticker badges that I made to place on them.
Photo Op
- I made with butcher paper and painted on the cowboy.
Treasure in the sand
- The kids loved this little station. Some spent pretty much their whole time here. When all dug up it was a farm with animals and barn.
Old Town
created from boxes from That Village House
Horseback riding

of course!
Renting ponies in the states is a popular thing to do for birthday parties. When I decided to have a Western themed party here in Ecuador I didn't think twice about renting horses. Well, it was pretty much impossible b/c apparently people don't do that here, clowns are the party entertainment here. I called tons of places here and everyone acted like I was asking for something ridiculous like renting a lion. Finally, I found a taker for only $40 for an hour (yea cheap) and our boys and guest were happy and impressed because we didn't have clowns we had HORSES.
Food:
As a Latina it is hard to have a party and not feed a meal to our guest. That is how I grew up. You come to our house you leave full. The hardest part is finding the balance of providing a meal but not one where you spend all your time preparing while guest are there. Finding something that is easy, good and stress free.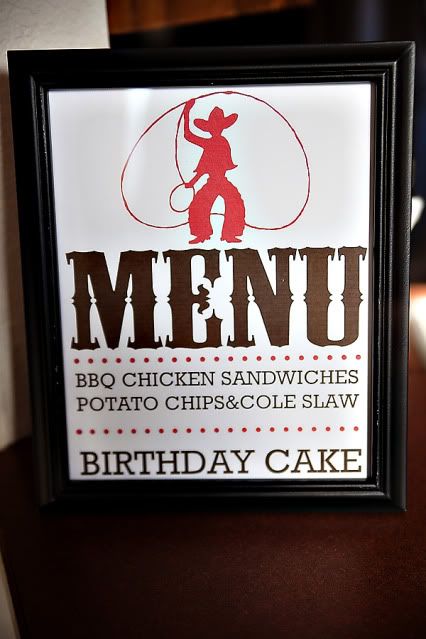 Kara's Party Ideas came up with this cute sign. We made our BBQ in the crockpot which kept it warm and crockpot cooking is always stress free.
What a fun way to serve drinks from Dulce Design
And most importantly THE Birthday cake!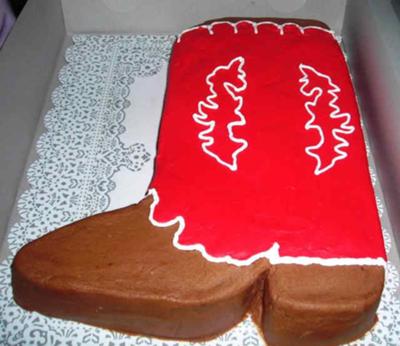 from Easy Birthday Cakes